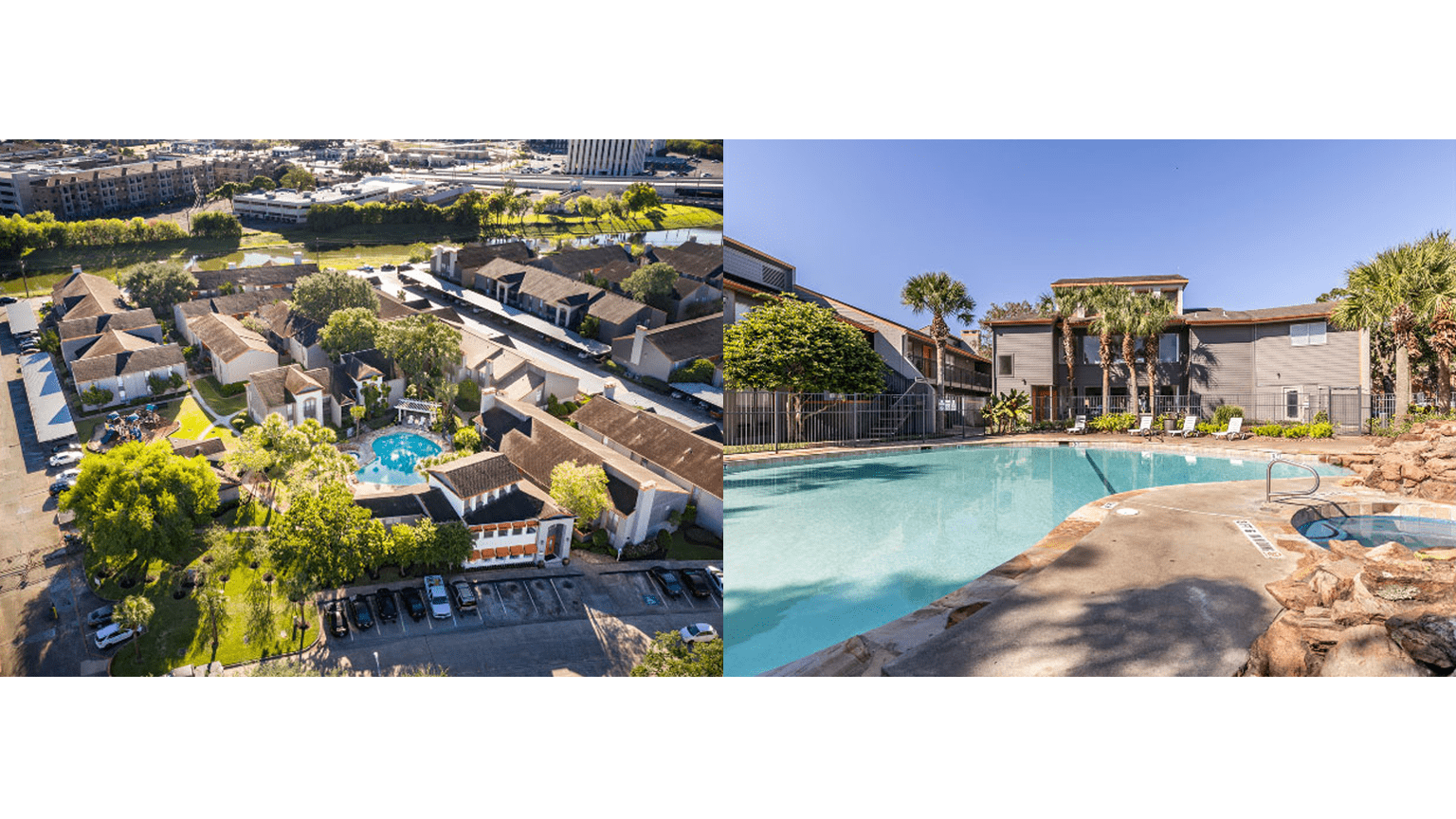 Open for Investment
---
Purchase Price

---

$49,100,000 (2021)

---
Occupancy Rate

---

90.4%

---
Property Type
---
Class B
---
Skylar Pointe Apartments has 449-unit, value-add opportunity under contract in the Clear Lake Area in the southeastern suburbs of Houston. The asset is in fair condition in an A area and is overdue for upgrades and improvement. Current rental rates are 18% below those of all neighboring competitors.
Property Class: Exterior condition is presently a B with C+ to B- Interiors. Once upgraded, stabilized and well-managed it should be a B+ in an A area. Similar properties in the area are already selling for more than we are paying.

Exterior Shell: Pitched shingle roofs – approximately 85% will need to be replaced over the next 5 years, about 15% are relatively new. Siding is in good condition with recent wood and paint work.
Property Grounds: Landscaping suffered less than most during the recent historic freeze. Extensive concrete work was completed recently. Some fencing around sides and back has been replaced with new iron. More fencing is scheduled for replacement.
Location: Centrally located in the Clear Lake area and readily accessible, but on a quiet street. Walk Score® is a relatively high 69. Visibility from the nearby highway is fair and will be enhanced with flags and signage.
Interior Condition: 27 Units have been nominally upgraded and have garnered $100 plus rent bumps. All units have been retrofitted with washer and dryer connections. Adding vent fans in the bathrooms will improve moisture management.
Branding: Signage, paint colors and office decor have been professionally designed and coordinated to present a unified and pleasing image.