Peacock Capital Fund, LLC
Peacock Capital Fund LLC is a privately held investment firm focused on stable, income producing multi-family opportunities in emerging U.S. markets. We target high yield passive cash flow and long term capital appreciation through strategic acquisition and superior asset management.
With a combined 40 years experience in Accounting, Finance field in Real Estate, Commercial Real Estate and Mortgage Banking, PCF and its partners are capitalizing on opportunities few individual investors can participate to own stabilized multi-family properties in premier locations. These properties generate strong short term income cash flow as well as long term wealth potential. Our success and reputation has been built on conservatism, ethics, passion, attention to detail, responsibility and our belief that trust starts and ends with honesty and integrity.
Peacock Capital Fund invests along side proven Syndicates that acquire "B" and "C" Class Multi-family properties in "B" and "C" Class neighborhoods. These properties typically appeal to blue-collar and white-collar tenants, or low to middle income earners. Competition in this segment is typically amongst individual and family Syndicates, as well as small investment groups, which often creates excellent investment opportunities. The combined education and professional experience of our team encompasses apartment ownership, management, construction, renovation, sales, negotiation, risk mitigation and finance.

OUR MISSION IS TO PROVIDE BEST IN CLASS CAPITAl PRESERVATION AND GROWTH OPPORTUNITIES VIA SUPERIOR ASSET MANAGEMENT AND OWNERSHIP OF COMPETITIVE MULTIFAMILY COMMUNITIES IN EMERGING U.S. MARKETS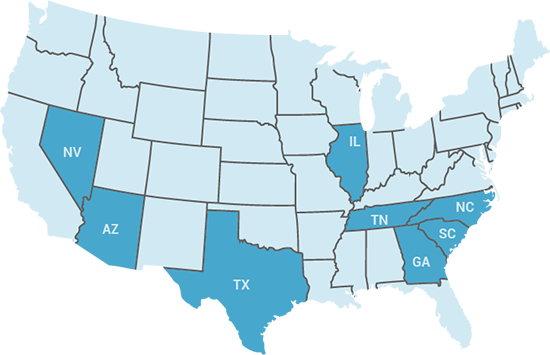 25
years experience in Commercial, Real Estate & Mortgage business
70
million value completed in commercial Real Estate in Atlanta, Arizona, Chicago, Georgia, Texas, Tennessee, South Carolina
300
million value completed in Real Estate & Loan transactions
KEY TEAM MEMBER
PALLAVI SHAH - Founder, Peacock Capital Fund
She is a Graduate in Accounting, Finance, Economics with 40 Years of experience In Accounting, Finance, Banking field in Real Estate, Commercial Real Estate, Mortgage Banking. Accounting of Shopping Centers, Retail Chains, Computer technology industries. Currently Broker Realtor/loan Officer in Bay Area California.
Over 25 years of Experience in Real Estate and Mortgage business with completion of over 300 million In real estate & loan transactions, 1031 Exchanges, Retirement Funds, commercial real estate, Investing various partnerships, real estate flips and rehabs.
She has training and knowledge of blending income, real estate, loans, retirement funds for high rate of returns, addressing shelter of taxes to reduce tax liability, 1031 Exchange, work as liaison with tax accountant. She has also trained for investing retirement funds In real estate for higher returns. This optimum utilization of funds. income. Investments results in a great legacy, better lifestyle in retirement, enhancing opportunity for children education funds etc. Currently managing member and processing commercial properties worth over 70 million in apartment buildings located at Chicago, Texas, Atlanta, Georgia, and Tennessee.
PALLAVI SHAH
DRE #1382040 | NMLS #353564
Real Estate Broker | Mortgage Broker | Short Sales | Investment Strategist | Real Estate Planning