BENEFITS OF INVESTING IN REAL ESTATE
Stability
Multi-family properties have historically been more dependable and secure
Cash Flow
Durable rental income provides both cash flow and profits for our investors
Amortization
Principal down payment over time increases equity adding to long-term wealth
Tax Benefits
Depreciation is a welcomed tax deduction that helps you to shelter your income
Leverage
Enhances real estate investment returns while minimizing the use of capital
Appreciation
We enhance the property, raising revenues, and controlling expenses
OUR INVESTMENT CRITERIA
Long - term Profitability
While we believe that cash flow is king, we implement a hands-on approach to asset management focusing on wealth preservation and future profitability as the key to longevity and Investor satisfaction.
Unit / Community Improvement
Understanding that for the investor, the building is an asset; for the resident the building is a home, we are able to bring people and property enhancements together for superior returns.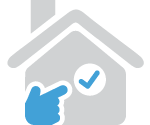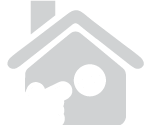 Value Add Purchases
We target unique properties of at least 80 units in size, that can be acquired and rehabbed, adding aesthetic improvements inside and outside to make the properties more desirable to residents.
Our Acquisition Criteria
PEACOCK CAPITAL FUND invests in stabilized and value-add apartment properties of 150+ units in size and repositions them by adding capital improvements, reducing expenses by creating operational efficiencies through the implementation of institutionalized property management and in some cases re-branding a community to attract new residents. Peacock Capital Fund targets to sell or refinance (cash out – return investor principal investment) the community as a stabilized asset within three to seven years.
PROPERTY TYPE
Multifamily Apartments
ASSET CLASS
A to C+ (primary focus is class B assets)
PROPERTY SIZE
50 - 500 units
PROPERTY BUILT
1980's or newer (or exceptional older properties), renovation date if applicable
VALUE PLAYS
Seeking stabilized assets with operational and physical repositioning opportunities.
Identify and Verify
Thorough research in a high quality properties with upside in both cash flow and back-end profits. Then verify all possible properties by experienced local professionals along with the lenders, bankers, investors to ensure a favorable risk-reward ratio that meets our very strict standards.
Acquire And Stabilize
The Key Principal works closely with our property team to acquire the asset and manage it. The team works tirelessly to achieve the designated goals and returns favorable to the investors.
Improve And Manage
With property values directly related to NOI (net operating income), the game is to drive higher rents, higher occupancy, and other services to enhance the bottom line, thus increasing profitability and property's value.
Divest Profitability
Our goal is to double the equity and sell the property profitably within a 3-7 year time frame. We provide on-going guidance on our progress towards our stated exit price for the property.